Equine Assisted Wellbeing

What would it feel like to be absolutely and utterly FREE? Like the Wind.. flying freely with the natural ebb and flow of life.. without fear. Close your eyes and imagine how this would feel in your body and soul, to unlock your true self, in full acceptance of your truth, allowing yourself to walk freely through life, fully present, and in true alignment and balance. Allow yourself to let go of any blockages to mental, emotional, physical and spiritual freedom through a full immersion in an unprecedented Equine Assisted Wellbeing program, "Free Like the Wind" the first workshop of its kind to be facilitated directly on the beach, with majestic horses, within the magnificent beauty of Byron Bay!
Through our special collaboration and partnership with  the spectacular team at The Ranch Byron Bay,  our specialised facilitators at Sheez Like the Wind are offering a holistic wellness program combining equine facilitated learning with integrated wellbeing practises, together with horses as your intimate partners and guides into identifying your true self. You will gain skills to traverse life's challenges with an open heart space, allowing for immediate shifts in your energetic balance. This program takes place directly on the beach and involves working through a series of personal challenges and discussions, designed to encourage you to step out of your comfort zone into a profound state of self-awareness, as well as into a new connection with the space, beings and elements in your environment.
Our expert coaches and intuitive horses will assist you through a journey of self-discovery and sensory awareness that will leave you feeling grounded yet elevated, calm yet energised, with an internal synergy that is your ultimate gift to self. At the end of this spiritually therapeutic experience, you will have the opportunity to have a splash with the horses in the refreshing ocean waves. You can also pair this workshop with a personal Equine Assisted Reiki session, for the ultimate enhancement of energies with life-changing results.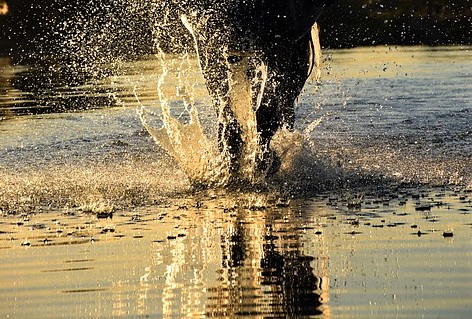 Sheez Like the Wind Equine Experiences is always committed to supporting the young people of our community through our unique Equine Assisted  Learning and Wellbeing programs. Our aim is to make our equine programs accessible to the young people who would benefit the most, but may otherwise not have the opportunity to connect with horses. Therefore, a portion of the proceeds from each "Free Like the Wind" workshop will be offered to sponsor a youth group from the Byron Shire community,  so they can participate in one of our most exclusive equine programs free of charge. This is our way of giving back to the Byron community and to coach, support and guide our local youth towards an inspiring future.
Sheez Like the Wind values its strong community partnerships with local youth services, high schools, community programs and sponsors, to offer "Free Like the Wind" as a unique Equine Assisted experience to the young people of Byron Bay and surrounding areas.
Through participating in "Free Like the Wind," you can indulge yourself in the magic of this program, while knowing that you are also making a valuable contribution towards a worthwhile youth initiative.
What an inspiring experience, to be able to connect with horses on the beach, within the water, sand and air, in the sheer beauty of this natural environment, and to learn how horses can help you do a self-check on exactly what is in your heart and soul. The challenges and discussions helped me to reflect on my life in a whole new way. Thank you to Eleni, Elle and the Cowgirls for giving me the tools to move through what was holding me back, and giving me wings to fly!

Interested in more information about Free Like The Wind sessions? Enter your details below and we'll contact you.
"Free Like The Wind" Gallery