LGBTQI+ Youth and Families
In memory of Cooper Jett Cridland 1997-2016

Introducing a very unique workshop of equine-assisted activities and specialised facilitation for LGBTQI+ youth and their families. Topics covered and addressed through discussion and experiential interactions include discrimination, bullying, family conflict, depression, anxiety, school disengagement, self-acceptance, drug use, youth suicide and individualised topics chosen by our participants. Because horses act purely and instinctively from a place of non-judgement, they can instantly reinforce a sense of acceptance and belonging. These interactive sessions aim to instil an acknowledgement of identity, connection to family and community, and a deep sense of self-love. This program is offered FREE of charge or by donation to LGBTQI+ youth, children and families, as it honours a very special young man, Cooper Jett Cridland, who, although was taken from life too soon, imparts his legacy of joy, strength, resilience, and a vibrant thirst for life. Don't miss this opportunity to be part of the Sheez Global Rainbow Network of families supporting our LGBTQI+ communities!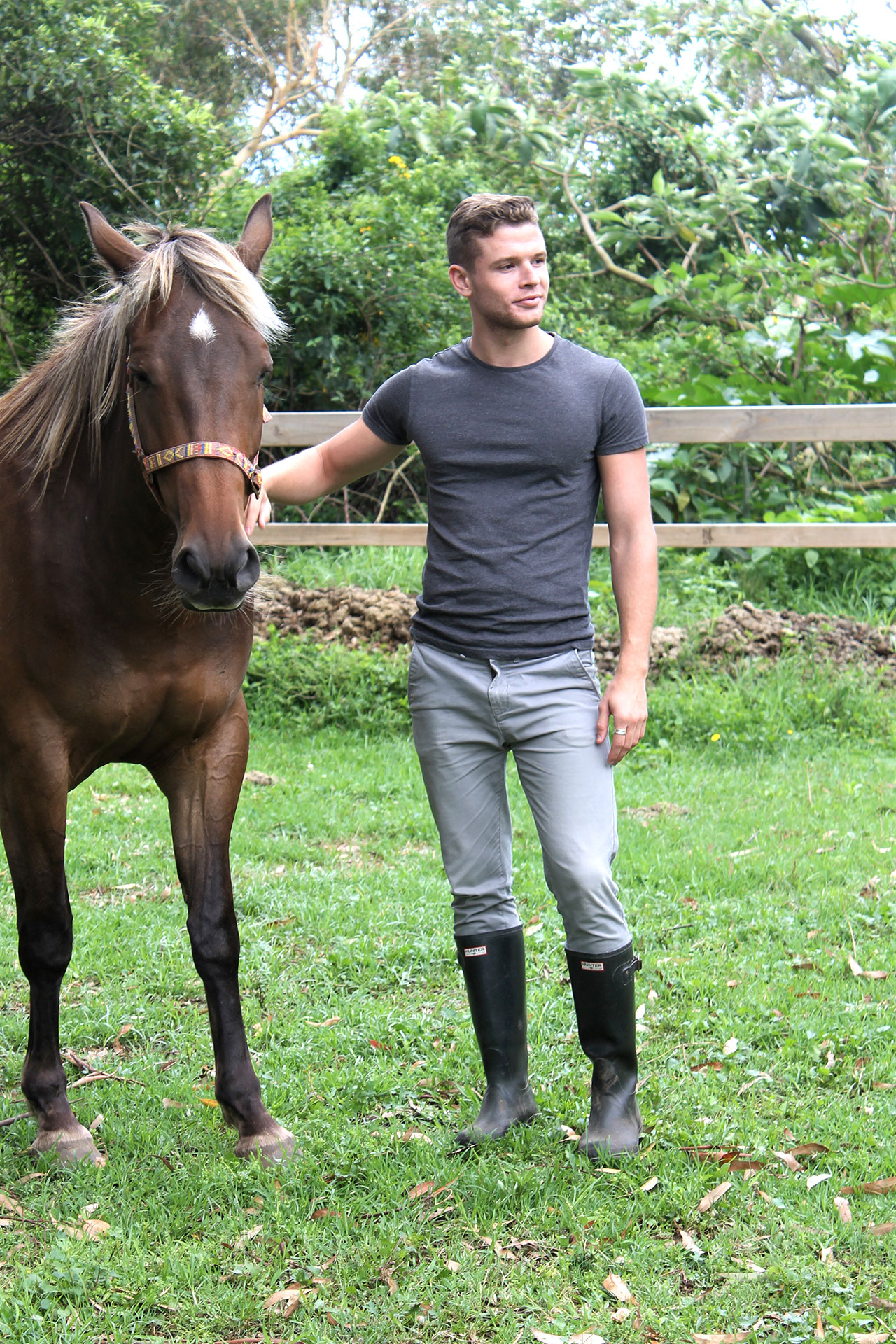 I grew up with horses and introduced them to my beautiful son Cooper who had his own pony Bindi. My session with Eleni and three of Cooper's friends was very personal and touching. It reconnected me to my childhood with horses and the realisation that they grounded me by bringing me into the present in a way I hadn't felt for a long time.
I witnessed the release of pain and grief that Cooper's friends have carried since his death in December 2016 and the acceptance of love and joy through trusting and gaining the trust of Eleni's horses and through being 100% present with these noble and beautiful creatures. Thank you Eleni. What you are creating for people is beautiful and admirable.
Eleni is an incredible, passionate person who has created such a unique and special program with her horses. The Angels in the Wind program in honour of Cooper Cridland was an incredibly moving experience. Eleni has such a unique perspective on life and her ability to share this and help others through horses is so powerful. There is so much to be gained from working with horses and the self-reflection this brings. I highly recommend participating in an equine program with Sheez Like the Wind 🌈💕

Interested in more information about the "Angels in the Wind" Program? Enter your details below for a consultation.
"Angels in the Wind" Gallery